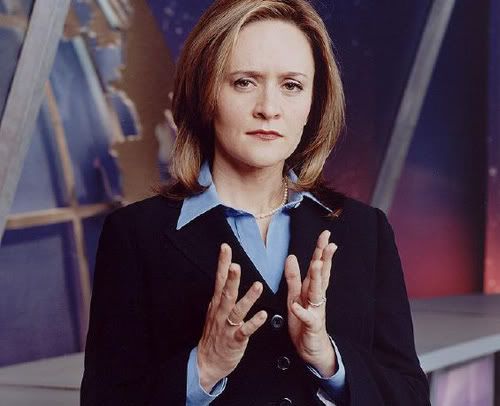 Why doesn't she have her own show already? I was contemplating this the other morning and drafted off this email to Comedy Central:

Hello Masters of Comedy Central and the Daily Show. Upon reflection of

Samantha Bee

's utter genius this morning with my coworker who incidently wants to be her man slave we have begun to question why she does not have her own show as of yet. As we all know Comedy Central is a good ole boys network as far as the comedy goes but hey let's inject some female funniness in there as well. She deserves it, and it would surely be a hit.
What do you think? I encourage all her female fans to send a letter as well...