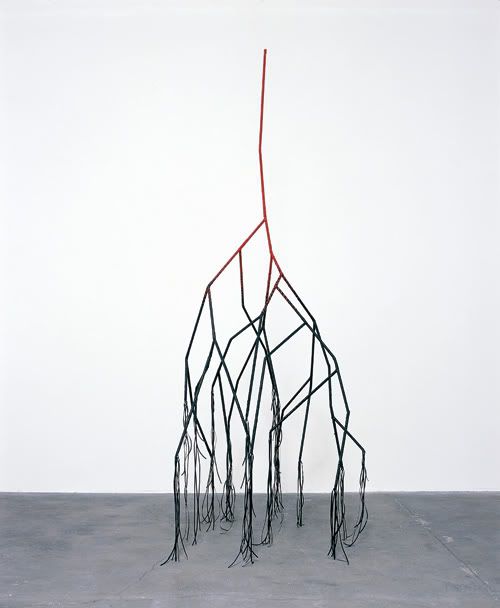 Knock Knock, 2005, leather and steel support

Irish-born artist Eva Rothschild has been commissioned to create the next installation for the Tate sculpture gardens, June 29 – November 29, 2009.


This is the first time a single work has been designed to stretch nearly the full length of the space, over 70 metres. Using minimal materiality, the work fills and disrupts the grandeur of these neoclassical galleries with a chaotic, energetic presence.